Newsletter Articles I

---
Additional case studies: PLTC Case Studies I, PLTC Case Studies II, and PLTC Newsletter Articles II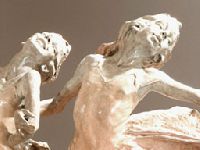 Past Life Therapy Center prides itself on maintaining client confidentiality. Written approval was received to anonymously publish these case studies and newsletter articles for educational purposes.

Resolve the past. Move forward.®
Home | Thomas Paul, C.Ht. | Unconscious Scripts | Dr. Netherton Excerpts | Bookstore | PLT Process
Case Studies | Newsletter Articles II | Newsletter Articles I | Subscribe | Artists | Intake | FAQ | Contact
Copyright © 2004-2013 Past Life Therapy Center®. All rights reserved.