---
Dr. Thomas Paul, DCH (Doctor of Clinical Hypnotherapy)
C.Ht. (Certified Hypnotherapist)
M.C.P.L.T. (Master Clinical Past Life Therapist)
Founder of the Past Life Therapy Center® and Leaders Of Truth™
---
Dr. Thomas Paul is a past life regression therapist, wellness facilitator, and truth advocate. Dr. Paul, a leading expert on past life regression therapy, is primarily located in Los Angeles, CA, and can be retained worldwide for intensive, week-long sessions or by phone/Skype consultations. He has 6 years/1000+ hours of training and mentoring experience with the founder of Past Life Therapy (PLT), Dr. Morris Netherton, who granted Dr. Thomas Paul ownership of his publications, including the first published book in the reincarnation therapy field, Past Lives Therapy. Dr. Morris Netherton retired from his 45 years of clinical practice and teaching PLT methods; however, Dr. Thomas Paul is continuing the Past Life Therapy Center® (Netherton-Paul) De-Hypnosis Method, through the foundation Dr. Paul created, the Past Life Therapy Center® (PLTC). Dr. Paul has over a decade of experience in PLT and has proudly achieved the designation of Master Past Life Therapist by Dr. Netherton.
Dr. Thomas Paul has a passion for his work and achieving results in the most effective and efficient way possible. He prefers working with clients who are serious about changing their life by resolving the past. He is compassionate and patient, as he realizes that most clients who visit him have tried many types of therapies before visiting PLTC. They often feel frustrated and believe "nothing works," which is why they turn to Past Life Therapy as a final attempt to improve their overall health and quality of life. Thomas often wishes he had reached clients first, as most therapists are not trained to address and/or fully resolve the unconscious source of issues. Regression therapy sessions at PLTC examine and resolve a full spectrum of unconscious experiences (e.g. prenatal experiences, past lives, surgeries, shocks, and traumas), which can reinforce various mind-body challenges. For those committed to the Past Life Therapy process utilizing the Past Life Therapy Center® De-Hypnosis Method truly works.

The Past Life Therapy Center is a clinically based therapy establishment that has helped thousands of individuals overcome mind-body-related health issues with remarkable, long-term results. Phone/Skype sessions are available for those unable to visit PLTC. Please contact us for more details on how to schedule a Past Life Therapy session.

Book an Appointment | Subscribe
---
Why choose Dr. Thomas Paul? Dr. Paul honors integrity and privacy as paramount virtues. Thomas comforts you with his sense of humor, but he also realizes that serious therapy requires constructively directed intensity to produce dramatic breakthroughs in a healing session. Thomas enables you to utilize your emotional energy in order to eliminate ailments and unblock false obstacles. He will encourage you to express yourself and self-heal, even if you're unfamiliar with communicating your emotions or doubt your ability to surface and confront sordid past lifetimes. You may choose him based on word of mouth, a case study, or a blind hunch that Past Life Therapy will work for you. Whatever brings you to him, know that he will respect your confidentiality in both phone and in-person sessions.

Dr. Thomas Paul will guide you to discover who you were conditioned or hypnotized to be as you release any confusion from your past with the Past Life Therapy Center® De-Hypnosis Method. He is convinced after 15 years of clinical observation, that clarity and wellness are achieved by resolving confusion recorded by the unconscious mind via cellular/soul memory. Regression therapy with Dr. Paul can sometimes feel like an emotional roller coaster as one realizes the truth, but it will result in an empowering destination: present and future lifetimes of infinite possibilities and fulfillment. His practice was founded with the premise that anything is possible. He believes a resolved mind sustains a healthy lifestyle and promotes goal actualization.

Dr. Thomas Paul knows who he is by learning who he's been lifetimes ago; hence, he is simply being himself similar to his clients, who have a comprehensive understanding of themselves due to Past Life Therapy. You should choose him because he is dedicated to facilitating your healing and growth process both efficiently and thoroughly. Become the conscious director of all your lifetimes. Book online or call Dr. Thomas Paul today.
PLTC News/Notes
The Past Life Therapy Center® De-Hypnosis Method is only practiced at PLTC by its founder. There are no additional therapists trained in PLTC's unique method. Any websites or instructors that claim to teach it, practice it, or sell tapes/books using our method are likely fraudulent (please report any findings). PLTC's therapy method is a highly effective process, unlike any other kinds of Past Life Therapy or past life regression. There may be other therapists practicing Past Life Therapy, but none are officially endorsed by PLTC. Because PLT training is a future objective, please subscribe and select ''PLTC University" to be notified when PLTC begins accepting applications for past life therapy certification.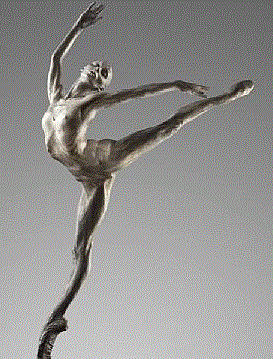 • Please visit the PLTC Bookstore, which includes items such as Past Lives Therapy: Past Life Therapy Center Ed.).

• Thomas Edison Reincarnated™ Case Study and Recordings: Although PLTC wasn't developed to prove the existence of past lives, the recordings featured in this case study are both compelling and important for disclosing its historical significance and understanding the mind of an internally tortured man seeking resolution.
• Oprah's Past Life Regression show with Dr. Oz "explores past-life regressions" with Brian Weiss (retired from clinical practice) and author of Many Lives Many Masters (read our review) has aired. See PastLifeTherapyCenter.com (home page) to learn the important distinction between clinically based Past Life Therapy using the Past Life Therapy Center® De-Hypnosis Method for long-term results vs. traditional past life regression and hypnosis.
• Please register for PLTC Newsletters, which contain anonymous Past Life Therapy case studies.

• Gift certificates for friends and family are available, which you can email on a specified date or print for personal delivery.
---
Testimonials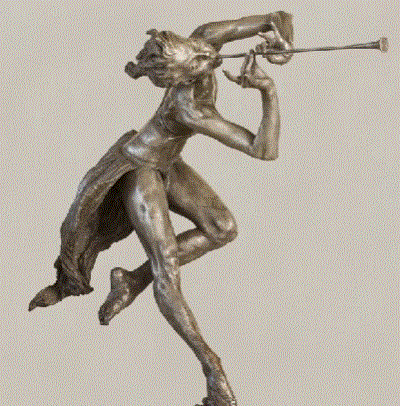 "The world's best therapy is Past Life Therapy. For 56 years I have studied, experienced, used and taught a wide variety of approaches to help people overcome chronic illnesses. I have experienced half a dozen [past life regression] experts and nothing even approaches the remarkable results of the Netherton-Paul Method of Past Life Therapy. There is no other therapy as powerful!" Norman Shealy, M.D., Ph.D.
"I just wanted to let you know that, when I woke up this morning, I didn't have any sense of dread, fear, anticipation, stress, or any of those types of things that I'd gotten so used to. I just felt ... normal. I really don't remember the last time that happened. I now feel like I really can get on with my life in a positive way. Thanks again. This therapy works!" D.K., Los Angeles, CA

"I have seen a great improvement since the last session and have succeeded in achieving what I wanted. Past life regression therapy was a great experience and very beneficial. Per my request, Dr. Paul was able to provide some much needed spiritual counseling while respecting my agnostic views. Everyone should work with him in their lifetime." N.D., Los Angeles, CA
"I was open-minded, but skeptical about this de-hypnosis type of past-life therapy. I want to thank you for being persistent but also very caring with me. You assisted me with connecting and resolving the many physical issues I had to their past-life sources. You encouraged me to go into the sadness and anger so I could get to the bottom of these patterns I've had my entire life rather than having me cover up the issues with 'hypnosis' or meditation tapes other therapists I've worked with had me do. This past-life therapy process has worked tremendously for me. I'm at peace, focused and out of pain. I'm forever grateful." Janet J., Santa Monica, CA
More reviews (Genbook verified)/scheduling
---
---
Conscious Muse: A guiding spirit that proudly serves humanity with inspiration utilizing skills that encourage mankind to manifest what others may believe is improbable or impossible. It's a powerful awareness characteristic of thinkers, poets, artists, or the like. It's someone with the ability to enable others to recognize and hone the compassionate genius within themselves. PLTC Actors/Artists Development Program
---

Resolve the past. Move forward.®
Home | Dr. Thomas Paul | Unconscious Scripts | Dr. Netherton Excerpts | Bookstore
PLT Process | Case Studies | Newsletter Articles | Subscribe | Artists | Intake | FAQ | Contact
Copyright © 2004-2019 Past Life Therapy Center®. All rights reserved.