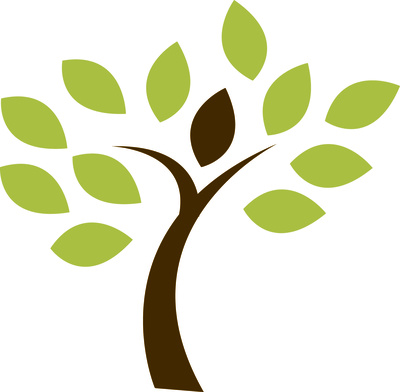 Resolve the past. Move forward.®
---
Schedule an appointment with Past Life Regression Center's founder, Dr. Thomas Paul. PLRC prides itself on maintaining client confidentiality.
---

Start here by subscribing for our contact information, which helps us prevent spam, robocalls, and bot appointments on our therapy calendar, which is now only available to subscribers and clients. You'll usually receive a response within 24 hours. Please check your spam and mark it "not spam" if found there. Thank you.
---

Thank you for your interest in Past Life Regression Center®, providing the world's most advanced therapy solutions for mind-body healing challenges, career or relationship issues, personal growth, etc. This is an exciting and comprehensive therapy process. Let's get started!
You can book online after subscribing, where you can view our calendar and rates for phone or Skype/Zoom therapy sessions; in-office visits (though rarely necessary) are available upon request (Greater Los Angeles, CA or Tampa, FL). Our intensive, proprietary therapy methods are only available at this time with PLRC's founder, Dr. Thomas Paul.
We require that new clients purchase a therapy package or a 3.5 hr intensive to begin the therapy process. More information will be emailed to you when requesting an appointment. Please book at least 7 days out so that there is sufficient time to receive, review and sign the reservation and disclosure documents. And to make payment by Zelle (preferred method to our email address), ACH bank transfer, or wire for our prepaid, promotional therapy packages. We do not accept insurance plans.
The initial therapy package is 8.5 hours of past life regression therapy using PLRC's De-Hypnosis Method and is valid for 4 months from your first session date. Your session times and lengths can be customized to meet your needs. Any remaining hours are deducted from the total hours and remain valid until the 4 months expiration date.
The first package includes the important and required 1.5 to 2 hours intake interview, or the intake can be reserved and paid for separately outside of the package/intensive therapy hours.
If you have any questions, please contact us, or visit our FAQ page and case studies. If you have time, I recommend reading Past Lives Therapy which is available on Amazon or as a file download.
Each regular session is approximately 90 minutes, which allows more time to effectively resolve a scene/issue. A series of half-day (approximately 3 hours and 30 minutes) intensives are a highly recommended option for expedited results.

Teleconferencing/Distance Sessions: Most of our clients are using distance therapy for lasting results. Phone sessions are available for those unable to visit PLRC, or for those who prefer to work via Skype (worldwide free calls). Phone/Skype/Zoom sessions are an effective alternative to in-person sessions and deliver exceptional results. If you choose the Skype/Zoom option, only a microphone is required (video is optional).
Important Note: PLRC's therapy process does not involve psychic/past life readings. Past Life Therapy (PLT) is a clinically based therapy process for resolving and integrating pre-existing, unconscious, past-life/current-life experiences contributing to present-day challenges. PLRC sessions utilize self-guided or "focused-state" de-hypnosis, Past Life Therapy, and regression techniques based on the Netherton-Paul PLT Method only available at PLRC. The client reveals and resolves/completes their unconsciously based past-life traumas, prenatal/birth scripts and current-life repressed memories with an experienced guide.

Past Life Therapy can access the source of mental/physical issues more readily and thoroughly than most traditional and alternative therapies; however, a degree of commitment to completing therapy is necessary for optimum results. Typically, Past Life Regression Center® clients work with their therapist bi-weekly for any number of months until their issues are resolved. Some clients choose to budget either their time and/or finances by limiting the number of times they visit each month, while others choose to expedite the process by working more sessions in a shorter period. Each regular, follow-up session is approximately 90 minutes or a series of half-day intensives are a recommended option.
If you schedule a 3 hour and 30 minutes intensive, 75-90 minutes of the initial visit will include the required client intake interview/consultation. A thorough evaluation is essential for structuring the therapy process, which can also reduce overall therapy cost and time expended to achieve results. The initial interview reveals invaluable information to start the process as it allows for reactions and unconsciously motivated responses to important questions such as your present-life history, physical issues, goals, etc. If you prefer a shorter session, your initial visit can be scheduled as an interview-only appointment.

Please contact PLRC with any questions you may have prior to scheduling your first session; it is advisable to read the Past Life Therapy FAQ section (e.g. How many PLRC sessions are necessary to achieve results?). Past Life Therapy Center® prides itself on maintaining the privacy and confidentiality of its clients.
Gift Certificates: Purchase an instant certificate by credit card that you can email to friends and family. You can print the certificate or have us email the gift certificate to your recipient on a specific date. The certificates are valid for up to one year from the date of purchase or 4 months from the therapy start date.
---
---
Please note that all services are defined within the clinical hypnotherapy modality. PLRC and Thomas Paul do not claim to diagnose, treat, prevent or cure a disease. Information addressed on any informational websites, or social media, are not evaluated/endorsed by the FDA or any psychological or medical licensing body. Past Life Therapy is alternative therapy or healing arts in accordance with California Senate Bill 577, effective January 1, 2003; therefore, PLRC does not qualify for third-party insurance payments and cannot provide receipts for billing to insurance companies or for use as business deductions. A belief in reincarnation, karma or spirituality is not necessary for this therapeutic process to be effective.
---
Resolve the past. Move forward.®
Home | Dr. Thomas Paul | Unconscious Scripts | Dr. Netherton Excerpts | Bookstore
PLT Process | Case Studies | Newsletter Articles | Subscribe | Artists | Intake | FAQ | Contact
Copyright © 2004-2023 Past Life Regression Center®. All rights reserved.