Preview
19 Jul 2013




Newsletter Article
PLTC Founder/Author: Thomas Paul, DCH

The most challenging and heart wrenching decision that you may ever have to make is to end relations with family members. This process may involve breaking societal, religious, and cultural traditions that claim "it's wrong to leave your family," or "you can't survive without them." The decision to leave one's family is never a haphazardly made one, but rather a thoroughly evaluated choice that should involve weighing all possibilities for reconciliation. It requires examining whether or not continuing an emotionally charged relationship or entangled family connection with an entire group of individuals will drag you back into the role of victim-victimizer, or release you from it.
This article will address the reasons that you may be jeopardizing your mind-body health and overall fulfillment through certain relationships that should be resolved and released through a process such as Past Life Therapy. After resolving your past-life victimization patterns, the decision to end familial relations, which may also include a boyfriend or girlfriend, spouse, etc., can occur in stages. This happens as you continually sort through and resolve any unconscious attractions to family members that are reinforcing chaos and confusion from past-life traumas/deaths.
There could be a multitude of reasons you may be attracting victimization and the solution isn't simply to leave your family. Past Life Therapy is a process of finishing your past by becoming conscious of the truth and then moving forward by ending old patterns or relations that don't support wellness—a transition from survival to thrive-mode. For some people, leaving family members is a necessary part of the mental and physical health equation especially when your family is refusing to move forward with you.

---
Please continue reading the full-text article here: FAMILY
---

Schedule an Appointment
Therapy sessions can be scheduled by contacting Dr. Thomas Paul, Master Clinical Past Life Therapist and founder of Past Life Therapy Center. PLTC has its primary office in Los Angeles, CA and Thomas Paul, DCH, can be retained worldwide for week-long intensives. You may also want to inquire about phone sessions eligibility. The PLTC/Netherton-Paul Method of Past Life Therapy and De-Hypnosis is available exclusively at Past Life Therapy Center®.





If you know someone that may be interested in Past Life Therapy, please forward this article or refer-a-friend to PLTC's website.


In compliance with state and federal laws, PLTC does not claim to diagnose, treat, prevent or cure diseases. PLTC provides alternative/healing arts therapy that encourages emotional resolution of current challenges at their unconscious sources; this may include past lives, prenatal/birth experiences, present-life traumas, surgeries, etc. Information contained in this article has not been evaluated by the FDA or any psychological or medical licensing body.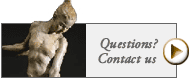 Resolve the past. Move forward.®
Newsletter Articles & Case Studies Archive/Subscribe
PLTC Bookstore
PLTC Health Store
Refer-a-Friend
Book Now-Real Time Los Angeles
Copyright © 2014 Dr. Thomas Paul: Past Life Therapy Center®. All rights reserved.